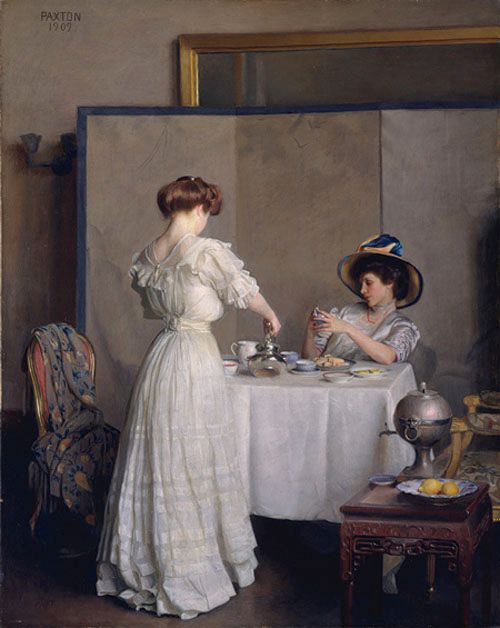 Tea Leaves, 1909 William McGregor Paxton
This April marks the 100th year anniversary of the sinking of the Titanic. I'd like to commemorate the day by having some sort of period costumed gathering, and tea seems like a nice way to accomplish that. I've already researched a beautiful venue here in Vancouver Washington, and would like to gauge interest before booking it. Tickets would be approximately $25-30 for a couple hours of full service tea on Saturday April 14th.
So, anyone interested?