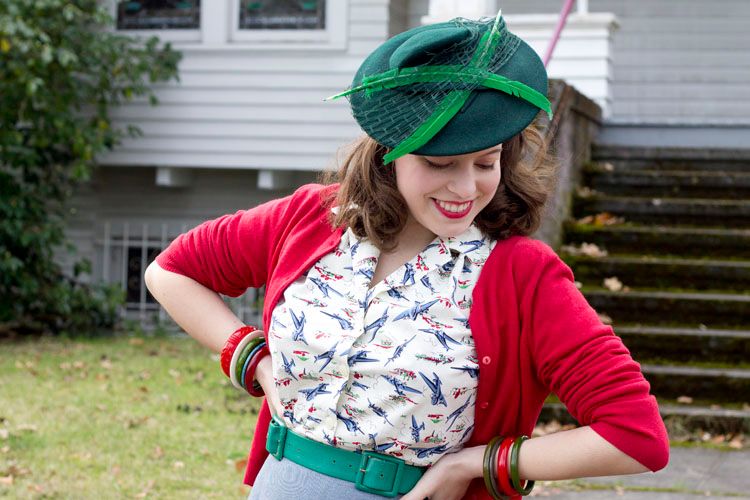 A couple weeks ago I had the pleasure of meeting Kim, the gal behind the vintage reproduction brand Jitterbuggin. She gave me this new blouse to promote, and I was more than happy to!
I usually stay away from blouses, I just hate how billowy they get after wearing them around a bit, they either fit in the bust and are too big at the waist, or the waist fits, and the bust is popping open. And finding tailored button front blouses is nearly impossible!
But this one is a new favorite, it's button front, but tailored, so I don't have any "blouse issues". I've even worn it un-tucked it's so nicely finished and fitted.
Not to mention the print is adorable :) Next time I go the local air museum, I know what I'm wearing!
Though if you're more floral than aviation, there's the same blouse in a beautiful feedsack print.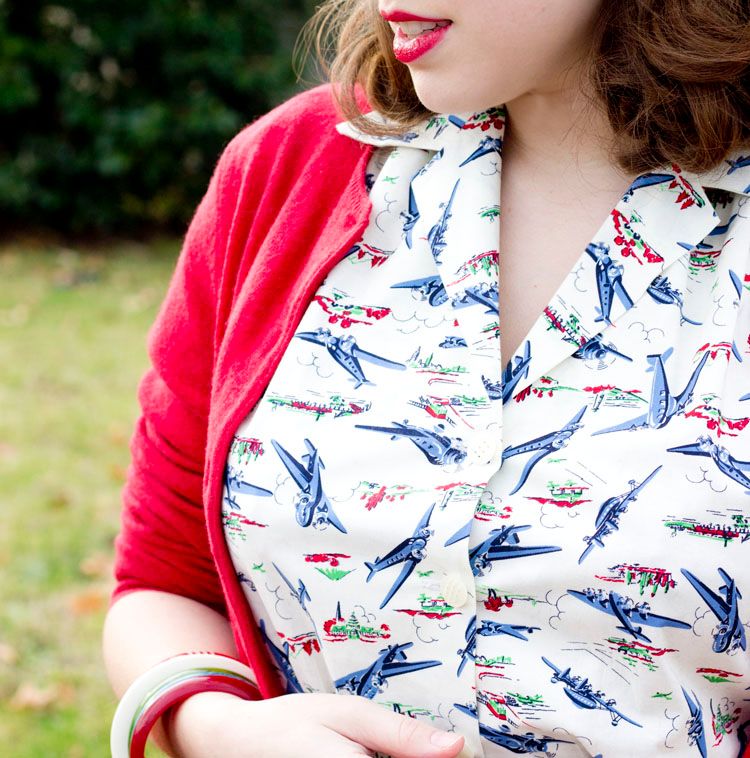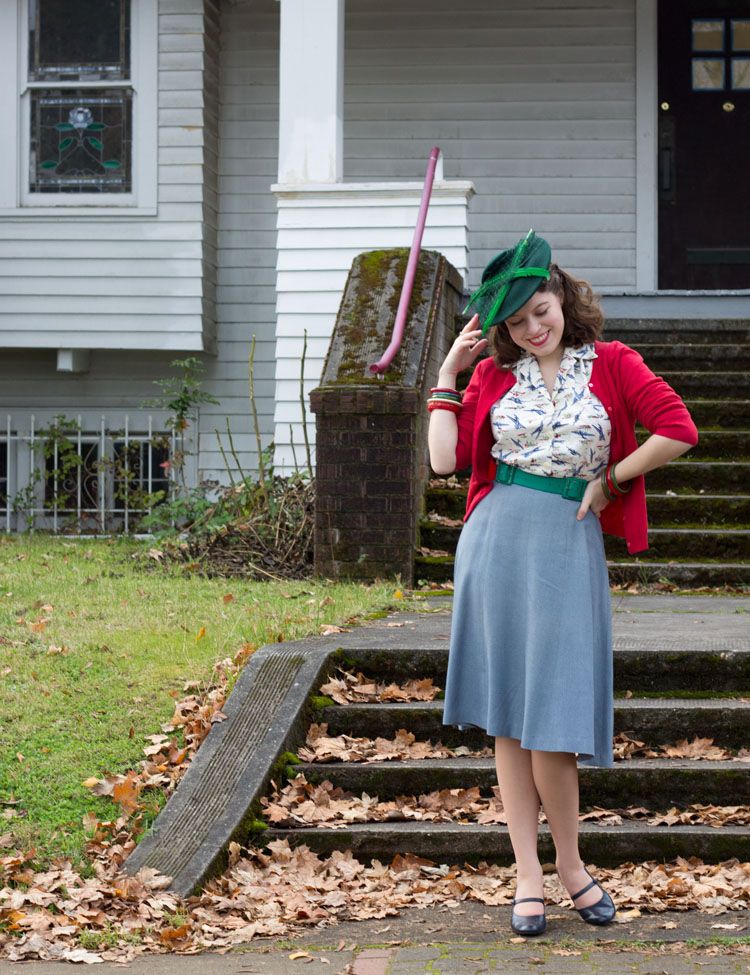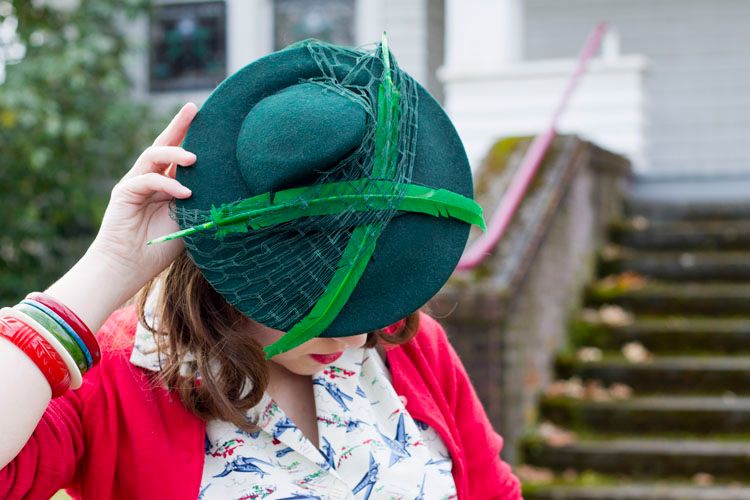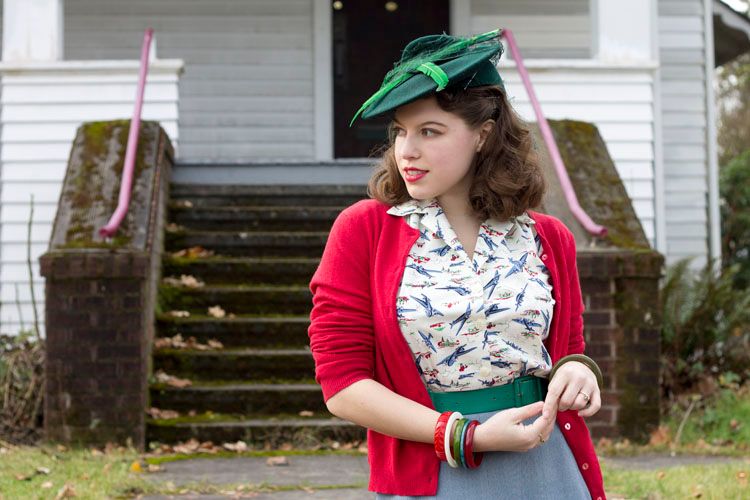 Photos by Twila Jean
Aviation Roseway Blouse-courtesy of Jitterbuggin
Skirt-Part of a suit, gift from my aunt
Cardigan-Thrifted
Hat-Urban Eccentric Vintge
Shoes-Thrifted
Belt-Lodekka
Bakelite-Antique shows