I wore a lot of 70s styles in middle school. I wasn't particularly into the era as I am with the 30s, 40s, and 50s, currently, but more that was what was in style then. Flared jeans. Peasant tops. I even had a purple faux fur vest my aunt and uncle brought me back from Germany I thought was pretty cool.
Point is, I have a soft spot for 70s style. LOVE Gunne Sax. I should have more fringed things. And I do love a good jumpsuit.
Lately I've been searching for a good pair of high waist wide legged jeans, and found these at work just last week!
The hat is my new cold weather staple, it's so warm! Like when a kitty sleeps on your head.
And the blouse is something I picked up at an estate sale for 50 cents, a perfectly worn and soft blouse. Must have been a favorite of the original owners as well.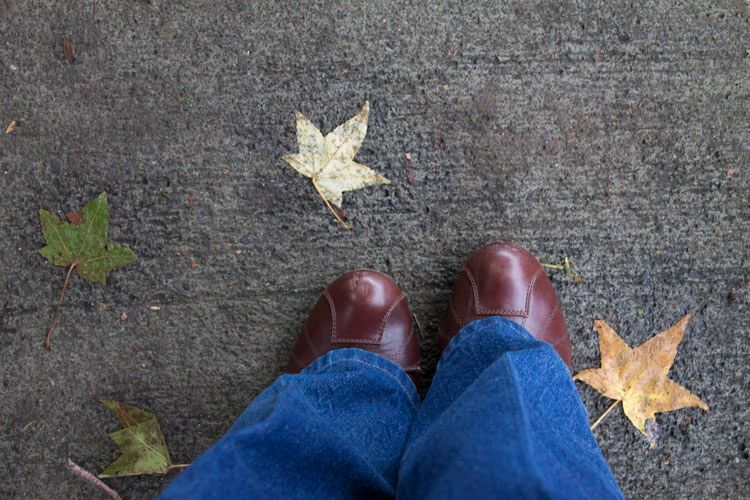 Hat and Jeans-Urban Eccentric Vintage
Blouse-Estate sale
Cardigan-Made by me using this pattern
Shoes-Chie Mihara, found at a garage sale
Purse-Michael Kors