"Oh hello. My name is Sene'. What's that? You want the time? Oh I'm sorry, I'm not a watch. No really. Don't believe me? Well, prepare to be dazzled....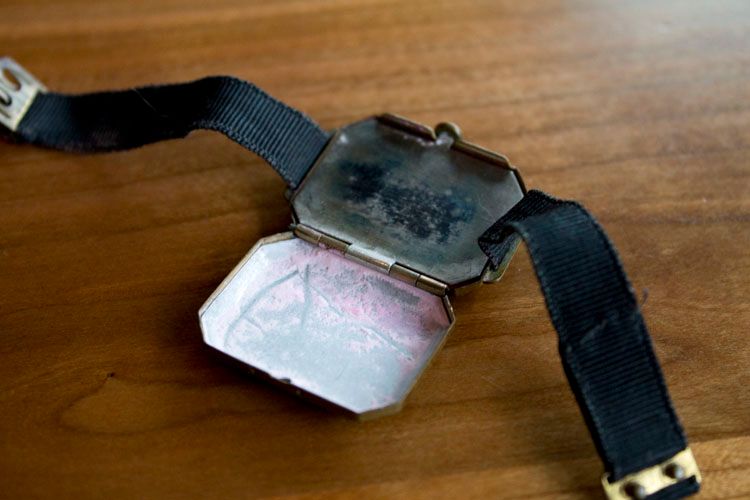 Voila! I am a compact. Do I amaze you? Oh don't bother taking out your lipstick, I am everything you want and more....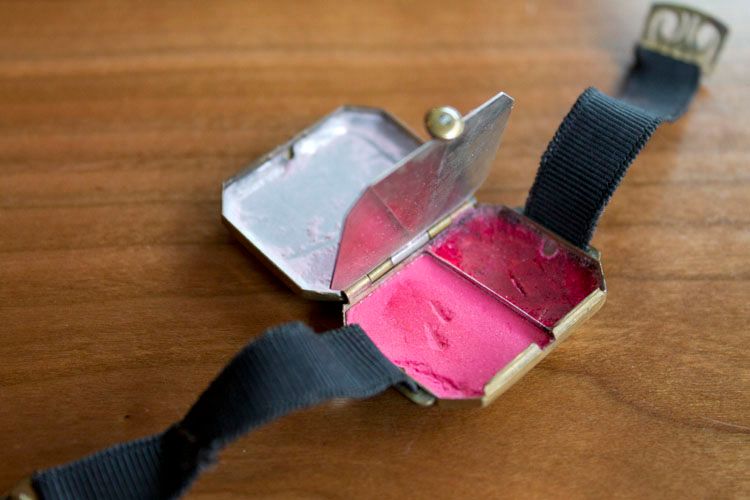 See? I told you I wasn't a watch."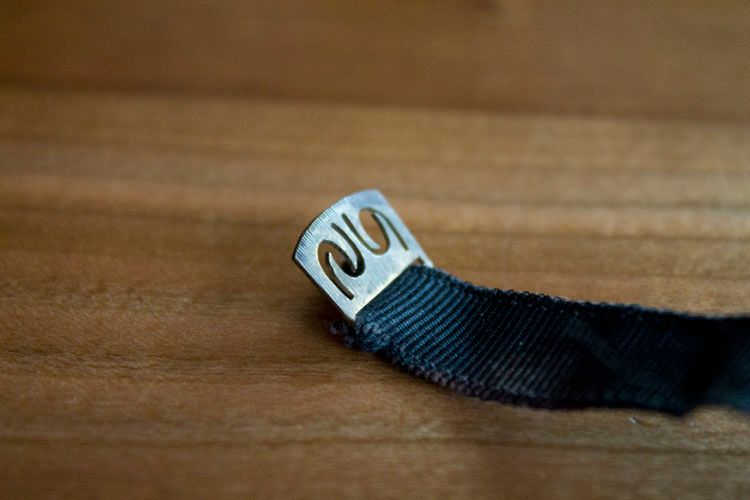 Found this beauty and couldn't leave her behind. Have since cleaned her up, and refilled the dishes. They're removable, at one time you could probably buy replacements at the makeup counter. Eventually I'd love to have it restored a bit, as much as I love the found condition, I love restoring things even more!
Compact bracelet from Camas antiques