And here is my first post as a full time blogger!
Wheeeee!
I quit my job working at a local vintage store, and now you guys have me all to yourselves. I feel very fancy. Though it was hard to quit my job of nearly four years, it was sort of the reluctance of leaving that made me decide I had to let it go. Can't move forward if you don't let go!
So from now on I'm expecting to do about five posts a week, more giveaways, features, and hopefully show you more of my collection that doesn't usually make it on here. Ok, here we go!
Today I tagged along with my mother and grandma to the Pendleton mill store for some Christmas presents. My favorite Pendleton wool scarf/shawl was a must. Instead of just belting it like I usually do, I folded it into a little bustle :)

Because bustles are cool.
This has kind of been my "go to" autumn outfit, which seems to change every year.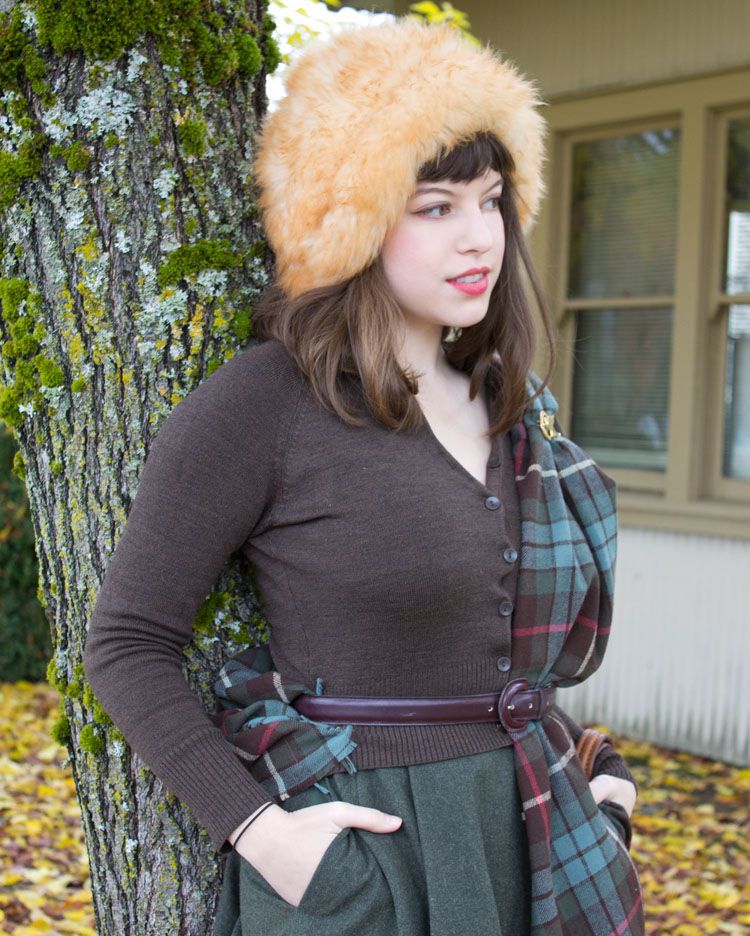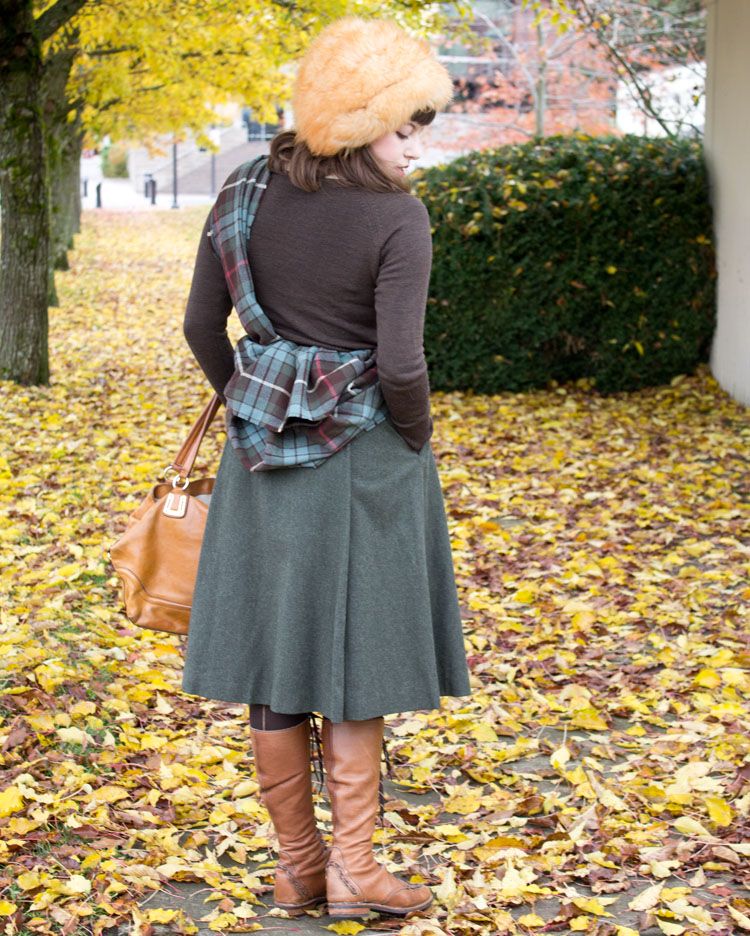 Photos my mama
All items from Urban Eccentric Vintage
Purse-Michael Kors