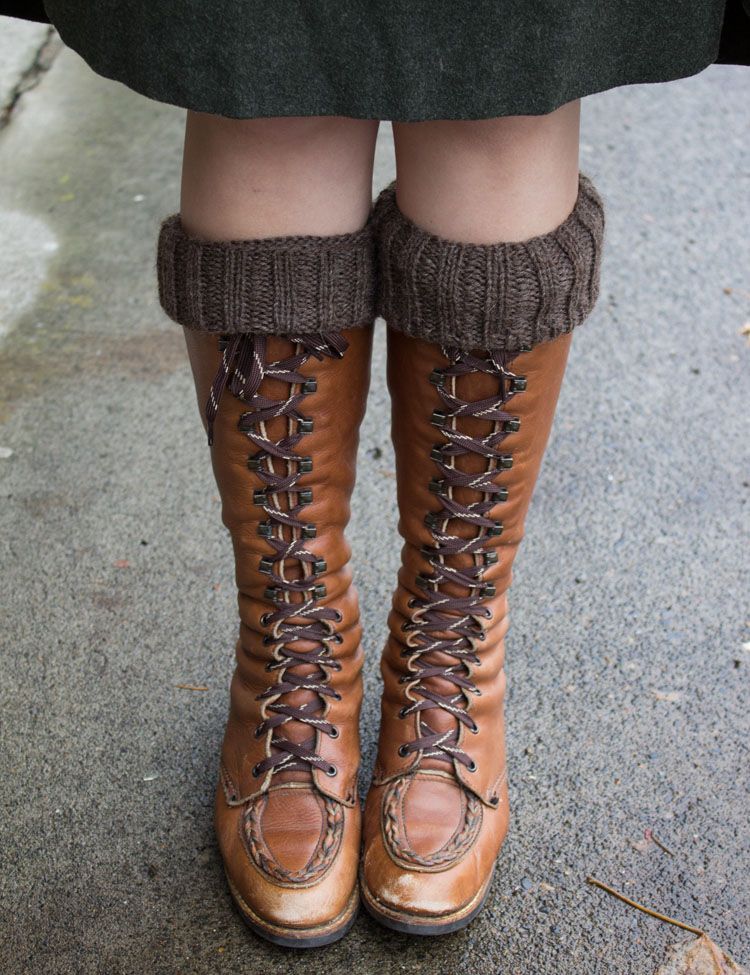 My favorite (and only) knee high boots. When searching for these all I could find were lace up boots with zippers on the side. Drives me crazy. Both aesthetically and because I walk with my legs so close together the zipper gets caught and I trip all over the place.
Why have lace up boots if I don't get to lace them? That's half the fun!
And now that the cooler weather has hit, nothing is warmer than knee high boots, warm socks, soft sweater, and a wool skirt. Ok, tights would probably be warmer, but it's not that cold.
Boots-Urban Eccentric Vintage
Socks-Handmade by me.