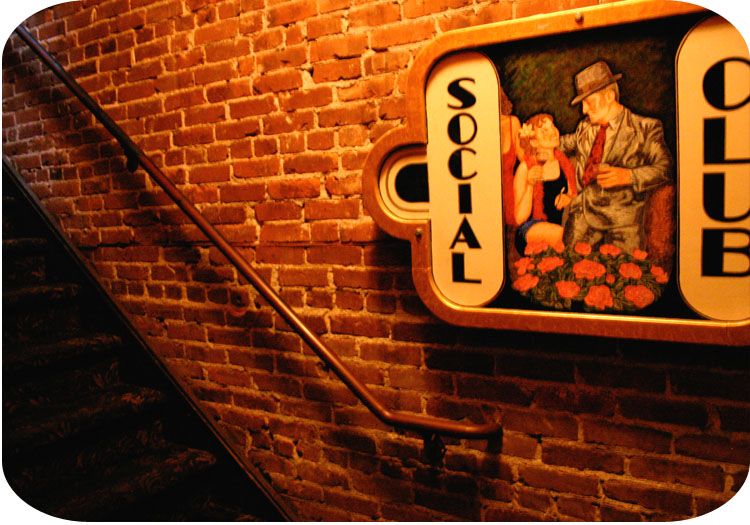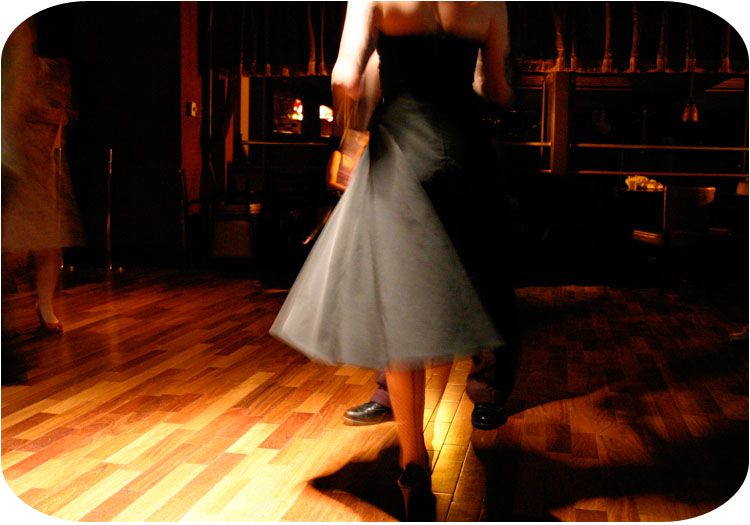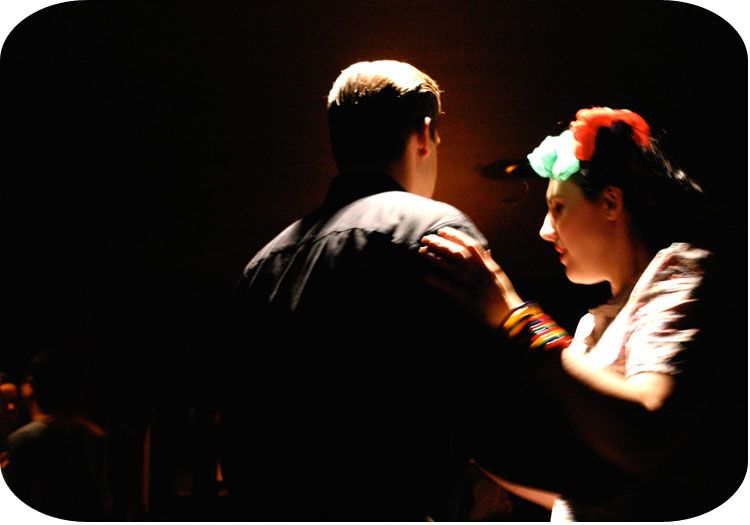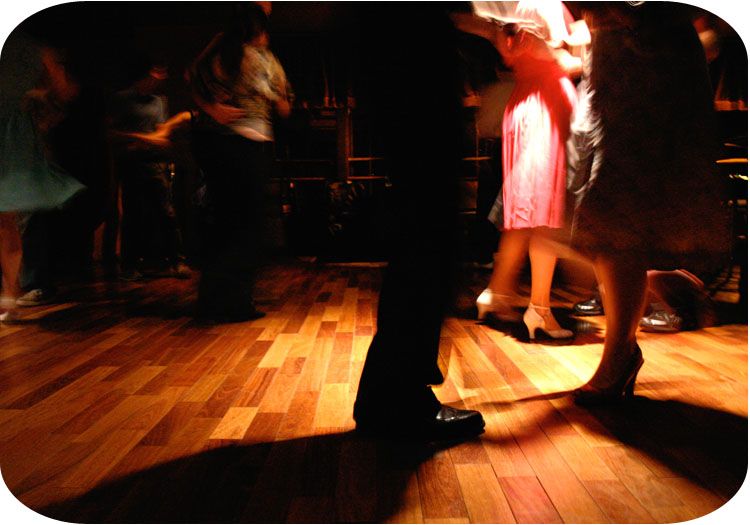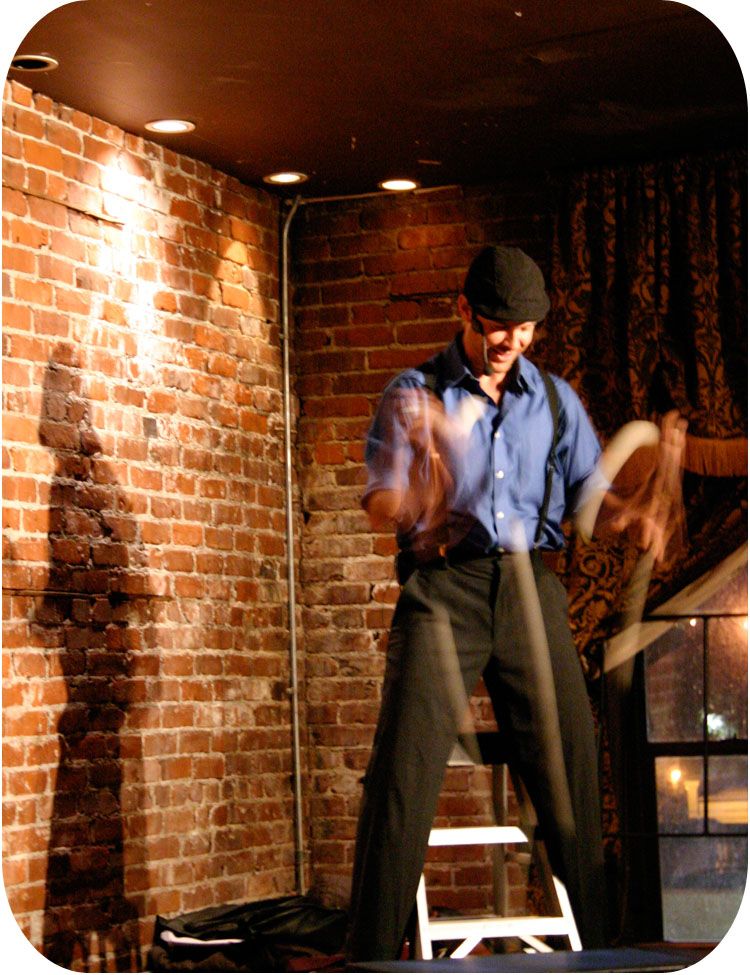 Tonight I went dancing at
The Bossanova Ballroom
, for their weekly
Swing Time Speakeasy
event. It was all kinds of fun, prior to dancing I participated in charleston lessons, something I've been wanting to learn for a long time. Hopefully next week I'll improve!
The guest entertainer was Bronkar Leetap, a dancer/beat boxer/juggler. Yeah. He was pretty amazing, I can't even juggle, let alone juggle and beat box.
Anyone in the Portland area should come next Wednesday at 8:00, especially if you want to learn how to swing dance! And it's only a $5 cover, thats pretty darn good.