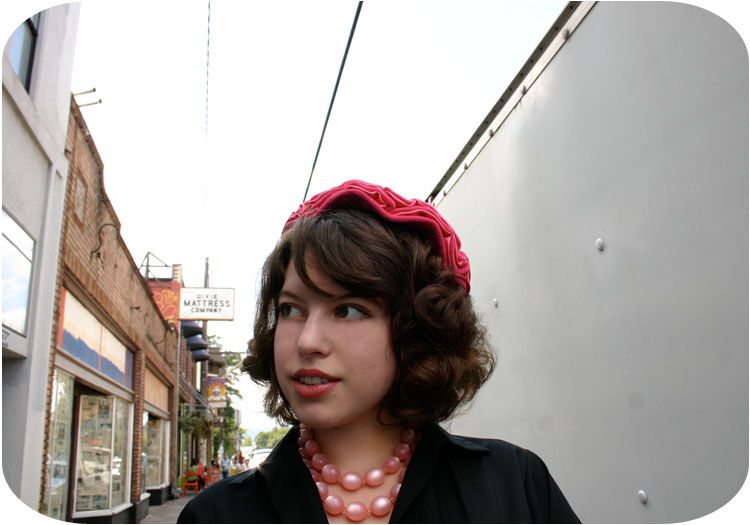 Photos by Josh
I want my kitchen to look like this skirt. Loads of turquoise with a dash of pink. Perfection.
Speaking of cute kitchens, did anyone else catch Dita Von Teese's pics of her kitchen on
her Twitter
? Well ok, they were photos of brunch food taken IN her kitchen, but that peek at her oven made me drool. I can't read the brand name on it though, if anyone knows, let me know! *Yay! Nicole of
Bombshell Bettie
found the ovens, she is after all master of finding just what you need ;) Oven found at
Bars and Booths
*
This is what I wore the other day to the
Duchess
showroom. I wanted to wear a suit, but wool and summer don't quite mix for me. I do have a pretty white linen 1940s suit jacket, but just need to find a matching skirt. Then I would have a nice summer suit :)
Blouse, skirt, and purse-
Urban Eccentric Vintage
Hat (From September 1958)-
Antique Expo
Shoes-Gift from Brother
Necklace-Inherited from my great grandmother Lois.
Gloves-Estate sale