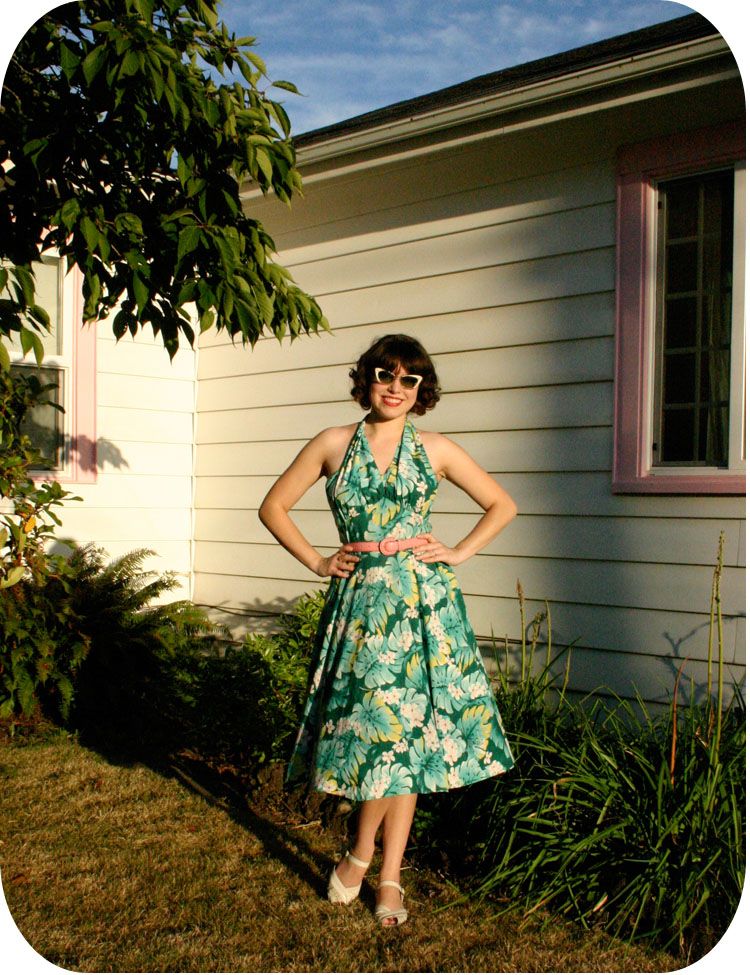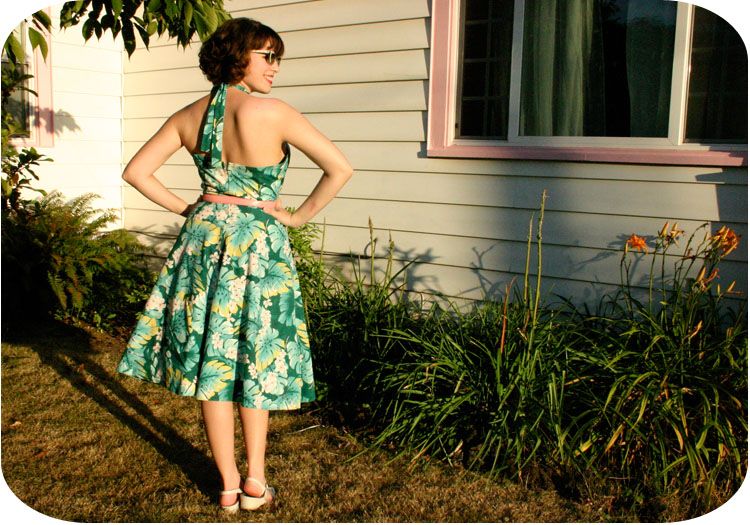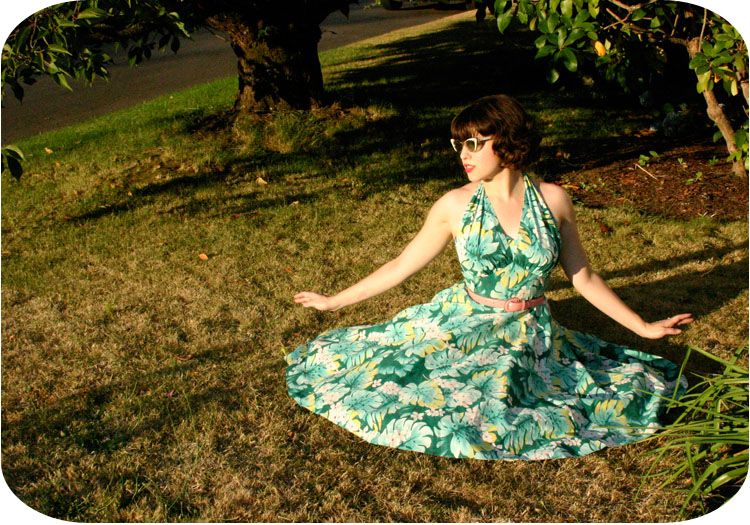 Photos by Ruth!
Last night while watching
Poirot
I was a good little girl and tackled my overflowing repair pile and had some tea. The tedious activity of repairing is much more enjoyable with murder mysteries.
Anyway, in the pile I found this dress, which my mother gave me last year to sell on Etsy, but I never got around to it. When she had it I had taken it in for her, because she's about a size smaller than me, so all I had to do was take the stitches out and iron out the crumples!
Ok so everyone listen, this is very important.
Twila Jean
has entered a fabulous contest to appear in an episode of
Mad Men
. So if you could take a short moment to
click here
and press "Vote", she would appreciate it so much! It really will only take a second, plus you can see the fantastic photo of Twila in her retro kitchen :)
Dress-Gift from mother
Belt-Thrifted
Shoes-
Urban Eccentric Vintage
Sunglasses-Won in a giveaway on
Pretty Little Things