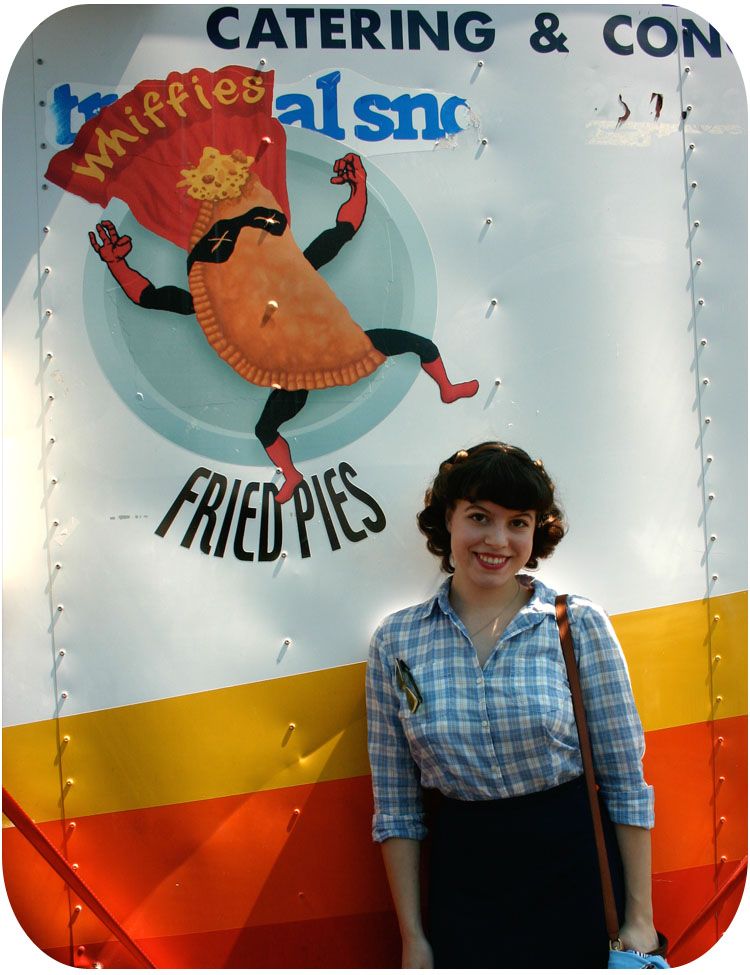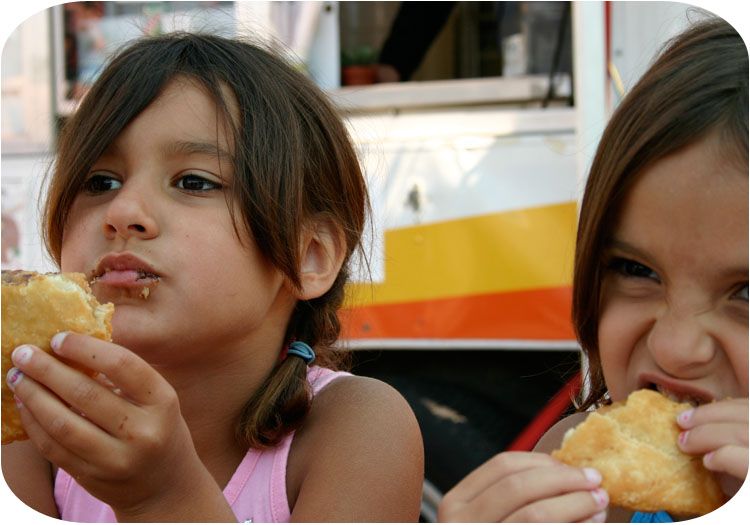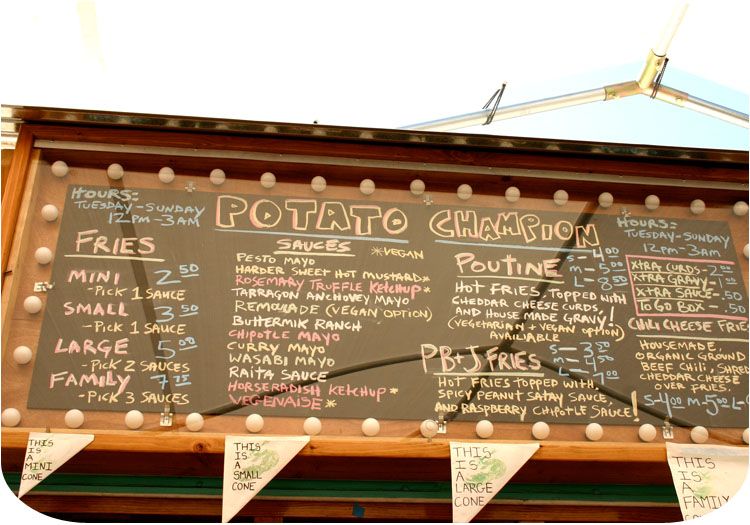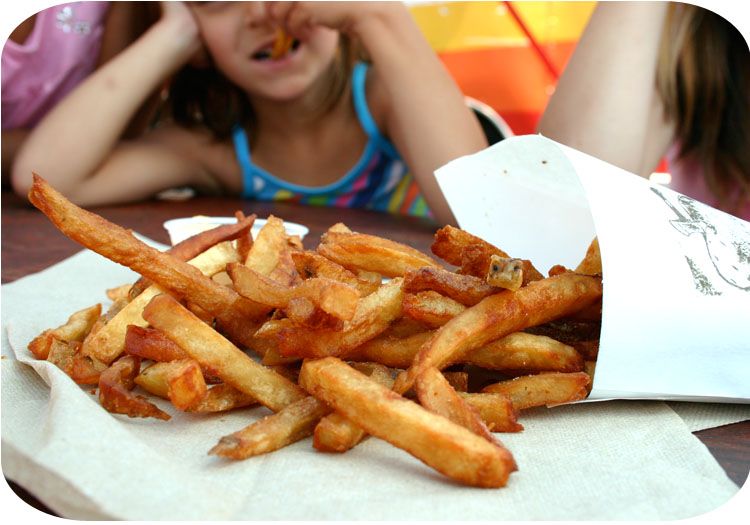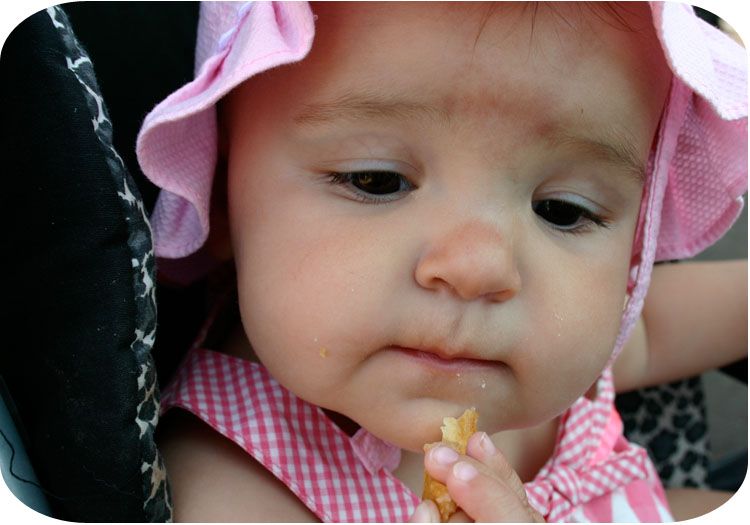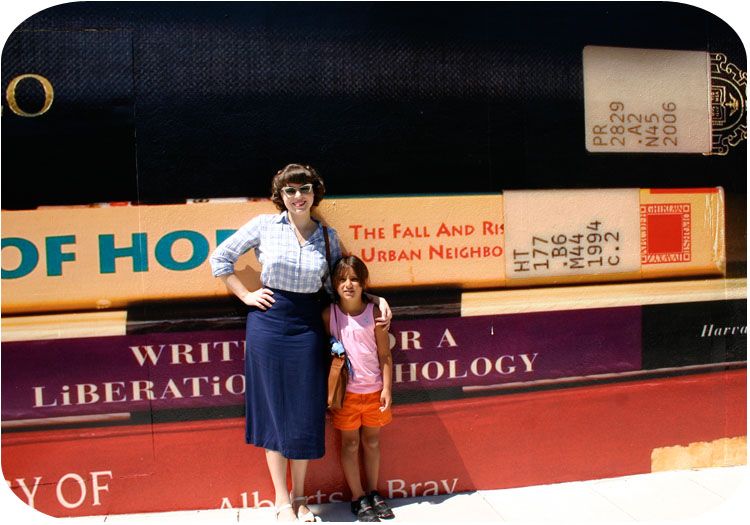 Thanks everyone for your comments in
yesterdays
post! My grandma was excited you liked her pictures so much, and so am I! One thing I want to add, the dress she's wearing in the fourth photo she hated! It was her 8th grade graduation and her family could not afford the dress she wanted, and that was the cheapest one in town. It cost four whole dollars.
Today I went with the gals of
The Pink House
to a "pod" of foodcarts in Portland. We actually went for a special cupcake cart, that ended up not being there, so we packed the car back up and went to fried pies and french fries instead. We got pies at
Whiffies
, and fries at
Potato Champion
. I really loved the peach pie, and nearly licked the curry mayo dip out of the cup, it was so good!
And we found a cool photo mural of library books :)
Entire outfit-
Urban Eccentric Vintage