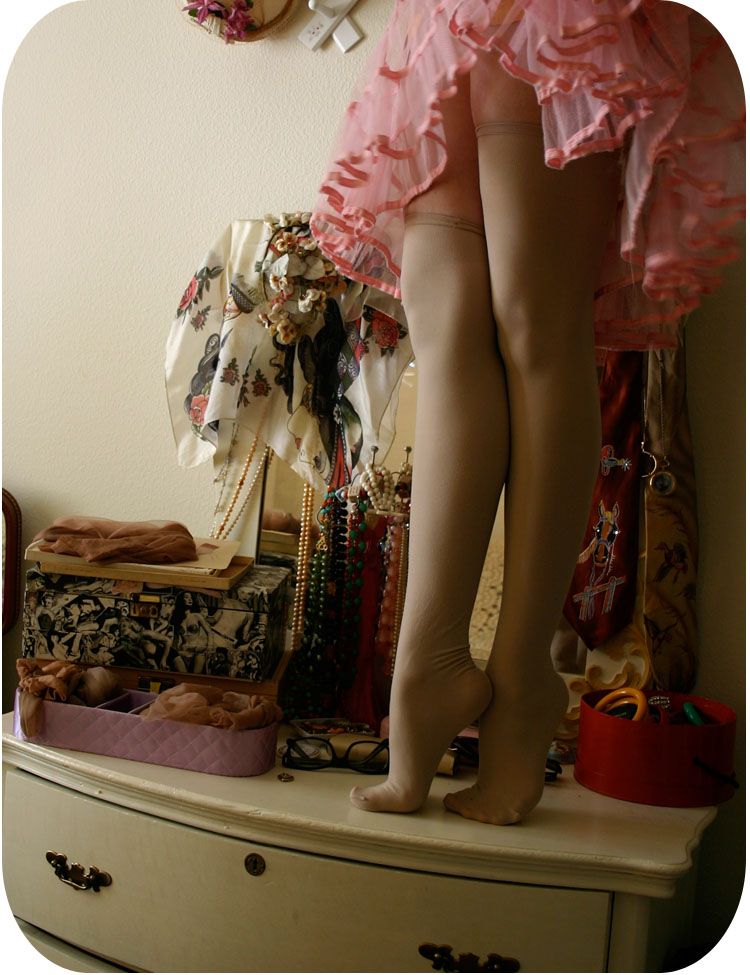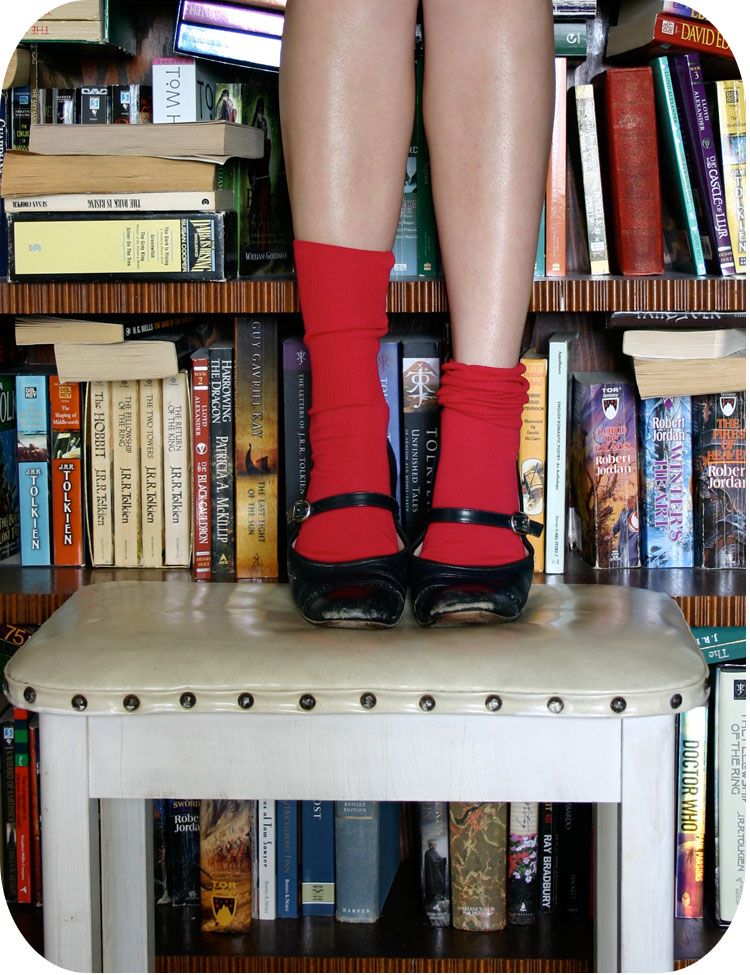 A few weeks ago the people at
We Love Colors
sent me a package full of candy colored legwear. They let me pick whatever I wanted, and thanks to the latest issue of
Lula
I went right for the striped tights. The hardest part was picking a color because there are over 50! I settled on Orchid Pink, because it reminds me of cotton candy :)
Now, I was
really
excited to find beige thigh highs in an opaque nylon, since they are something I need in the winter, warmer than regular vintage stockings, but still a vintage look. And they stay up really well without garters.
Socks are something I wear constantly in the summer, since I don't wear stockings much, so I got red, gold, and orchid pink again, this color is really pretty. I love the look of colored socks and heels, and these are thin enough to wear with them. And did I mention how affordable they are? $3.50 a pair! Next time I'm stocking up on some softer pastel colors, they have a nice version of lilac.
Along with the items I photographed, they also have mens legwear, childrens, plus sized, gloves, and dancewear, in many colors, so you can now end that search for the neon green leotard you've been looking for!
So go visit
We Love Colors!
Tell them I sent you ;)