So the other day while hitting up some yard sales with my grandma, I came across a little wooden spice rack I've seen many times before at thrift stores and estate sales. It was kind of cute. I liked the lettering. But not blue, like the rest of my kitchen. I decided to spend the $1 on the rack, and see if I could paint it at some point (probably never).
I got home and had some time to kill, so I popped into the hardware store and found a shelf full of "paint samples", which were little jars of pre-mixed paint, including just the color I needed! I went right home and got started, and it looked better and better with each coat of paint. For the "spices" text at the top I decided to do a banner with some (unintentionally) scribbly script.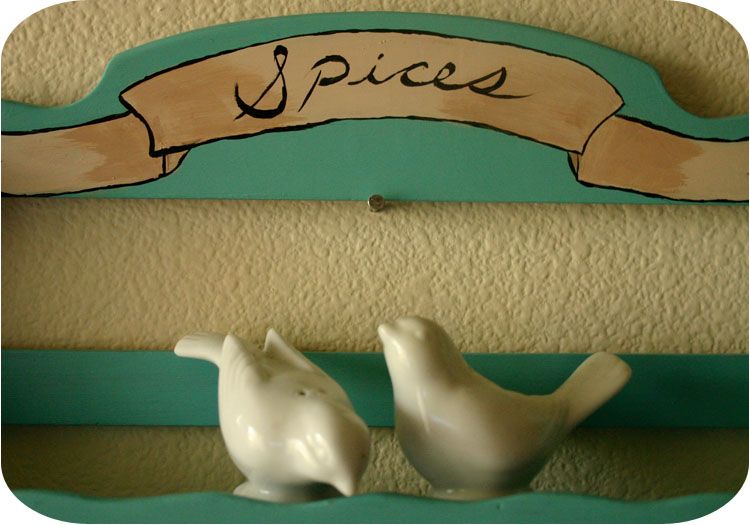 I think it turned out pretty good if I do say so myself!
Now I'm going to keep my eyes open for cute little vintage spice jars, I think it would be great to have a bunch of mis-matched containers on it :)