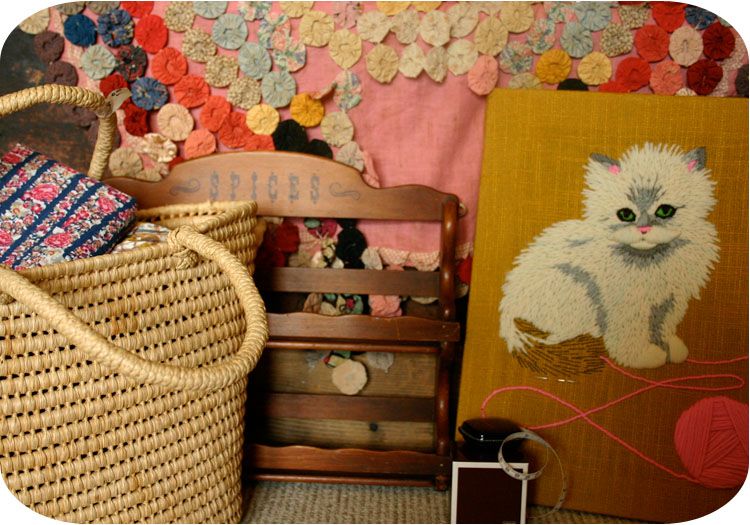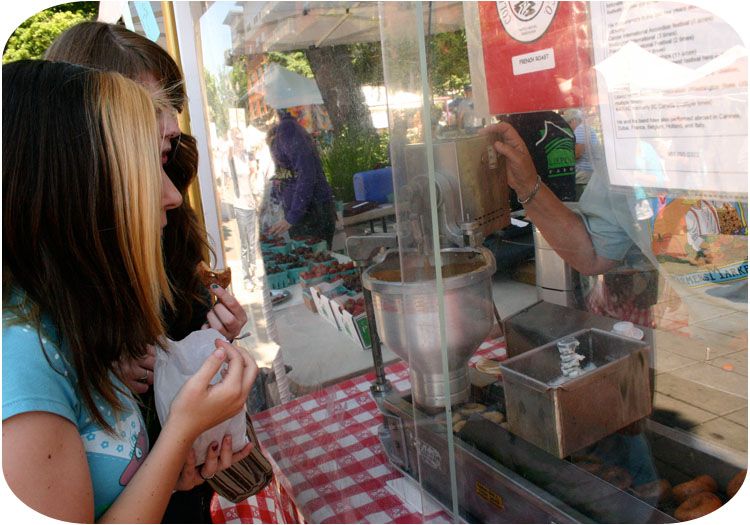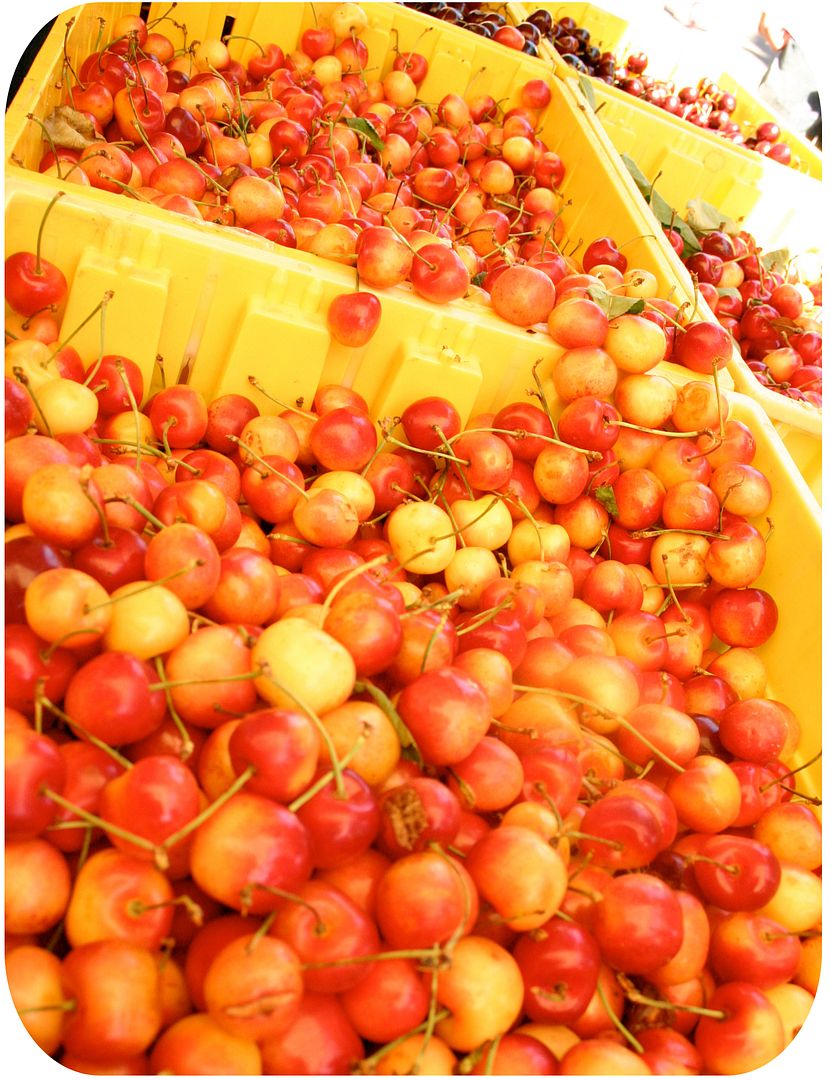 Saturday morning I woke up at 6:30 to go to an estate sale with my grandma in Camas Washington. My grandma has been taking me to estate sales since I was a teeny little girl, so I was trained well :) We had a lot of fun, the estate sale was great, I got some clothes I brought into work, a bit of fabric, a basket to take to the farmers market to carry produce, and a needlework picture of a kitty. I call him Flufferton.
We also spent time at a neighborhood sale, which was for the most part great. It was in a wealthier neighborhood, so a lot of the people selling were just downright greedy with their prices (for instance, $20 for a used girls easter dress). But we did walk away with some clothes for my cousins and nephew, and I got a spice rack I painted (pictures later). And I think my favorite and most amusing find of the day was a
Coach
mini tape measure, which is now in my purse. I always need to measure things, but never remember to buy a tiny tape measure. Problem solved!
After that I walked down to the farmers market to see
my aunt
who was working a space at the recycled arts festival. I got some fresh fruit to fill my new basket, and my cousin, her friend, and I could not resist the heavenly scent of the mini cinnamon doughnuts, made right before our eyes.
Later that day, after painting the spice rack and taking a nap, I tagged along with my sister in law and her boyfriend to
Forever 21
in downtown Portland. We stayed until they closed, Caitlin found an entire summer wardrobe, and I picked out a cute pair of pants and a boater style hat. You will see it so much over the summer, you'll probably get sick of it :)