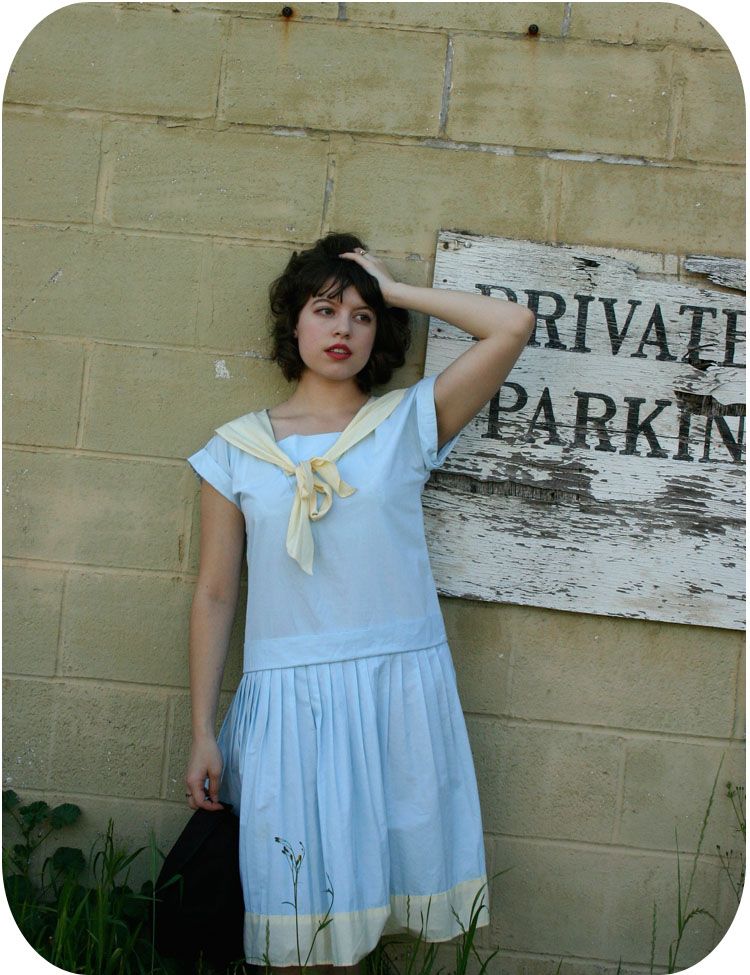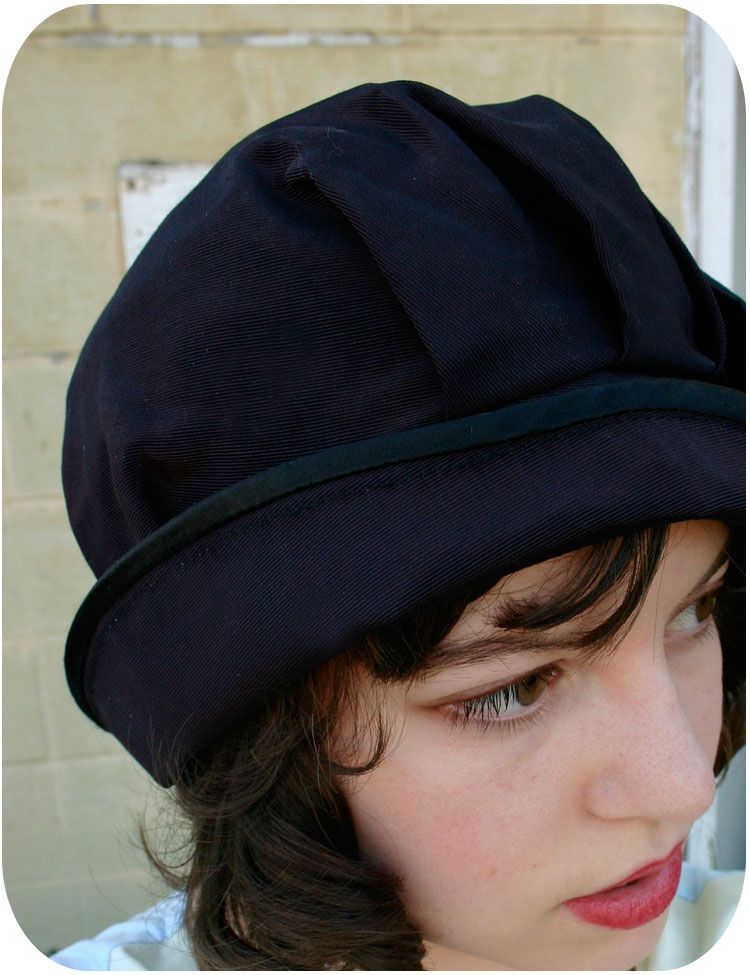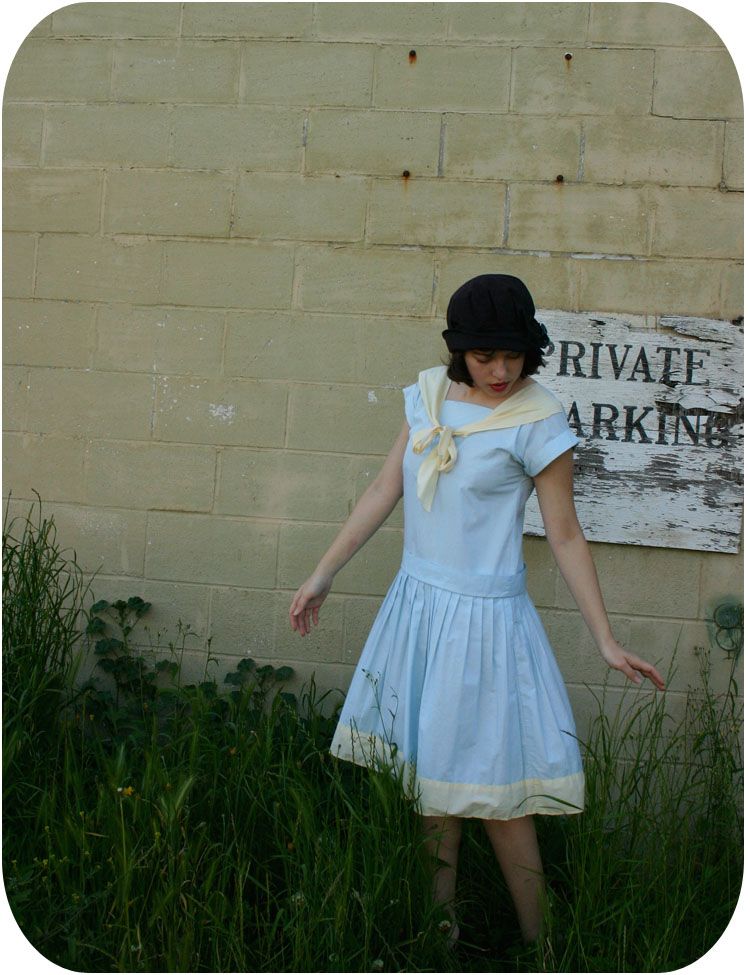 In 9th grade we were given an assignment to write a paper on anything we wanted.
I picked Coco Chanel.
Ever since then I've loved her, and everything she did, and designed, and wore. As a result, in high school, I was obsessed with 1920s fashions, and tried my best to emulate flappers and schoolgirls by wearing cloches, long strands of pearls, and bobbing my hair (which used to wave perfectly on it's own and look like fingewaves, oh how I miss that!).
However it was not meant to be, as my figure is the opposite of the 1920s ideal, so I looked a little "off" in the straight, low waist dresses. I still get a craving to do a 1920s look, even though it's not the most flattering thing, but hey, on one hand it's comfortable!
This dress is actually from the 1980s (Byer Too), and the cloche from the 1990s (Liz Claiborne), and I think they do a pretty good job of looking deco! I can wear them without worrying about ruining a 90 year old garment, which is always a good thing.
Speaking of Coco Chanel, I did a small post on the Coco Avant Chanel film on my other blog
The Bird Hat
. Oh you didn't know I had another blog? I totally do.
Dress-Scuda Vintage, Long Beach (no longer there)
Cloche-I don't remember....