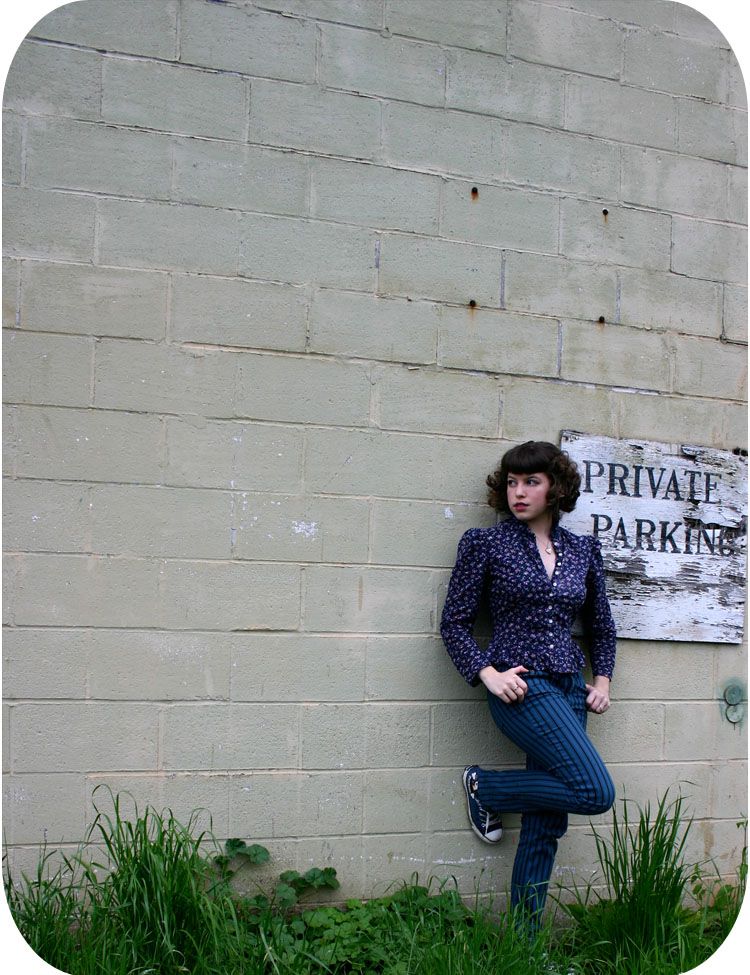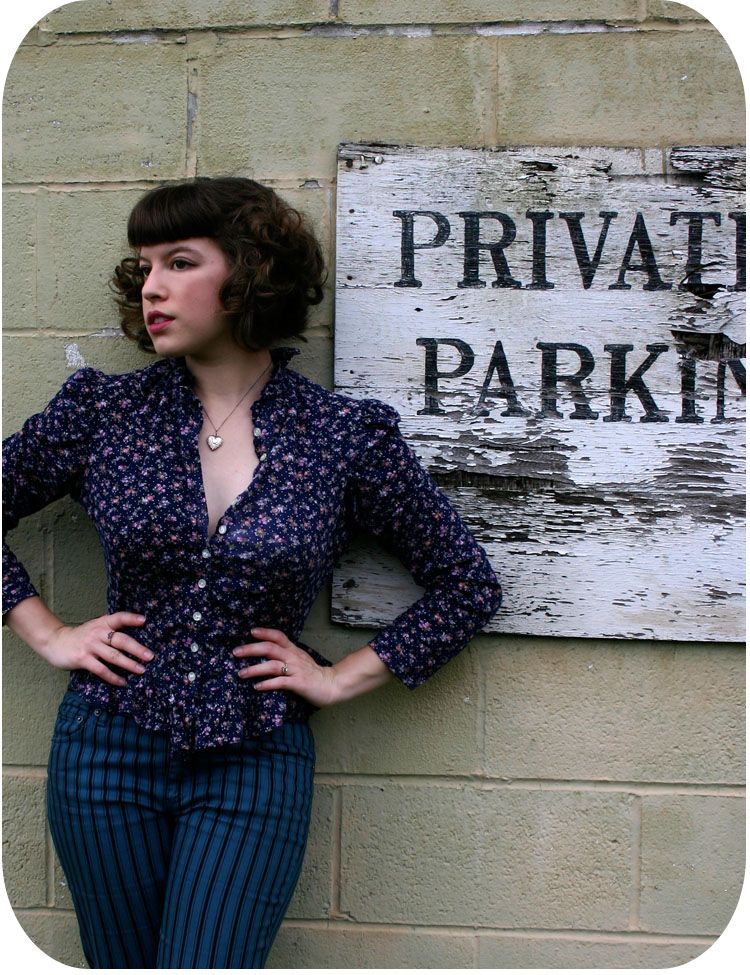 I got this little victorian style 70s blouse off of the $1 rack at work, it has a little bit of fading, but it fits like a glove, and um, it was a dollar.
It was the perfect blouse for the type of rainy, not too cold but not too hot, weather we've been having, cotton and long sleeves, just what I need. This look is something I would have worn in high school, a mix of vintage and modern, also something victorian inspired, I was way into costuming, but that topic is for another post. I thought the striped pants were a nice contrast to the ruffles and the floral, and they are not quite jeans, which I feel weird wearing out in public. People always ask if I'm sick!
I miss my
old mossy ally
so much, it always had the perfect lighting and backdrop, not at all like the blank porch I take my pictures on now. I decided to take my tri-pod to work today and work up the nerve to take pictures in that ally, it's pretty neat, all grassy and dirty, but there's usually people and cars back there. I got lucky and managed to take pictures with only two little old ladies passing by. Maybe I can be brave enough and take more pictures there in the summer :)
Isn't this locket the sweetest? What's even sweeter is that my boss gave it to me, I found it lying on the ironing board when I got to work with a little note "I want you to have this because I appreciate you so much!"
I know, she's so sweet.
So I slipped some thread through it and wore it all day, it went perfect with what I was wearing.
Blouse-
Urban Eccentric vintage
Pants-Marc Jacobs, via
Buffalo Exchange
, Burnside
Shoes-A gift from
Sam
, by
Sailor Jerry
Locket-A gift from my boss.