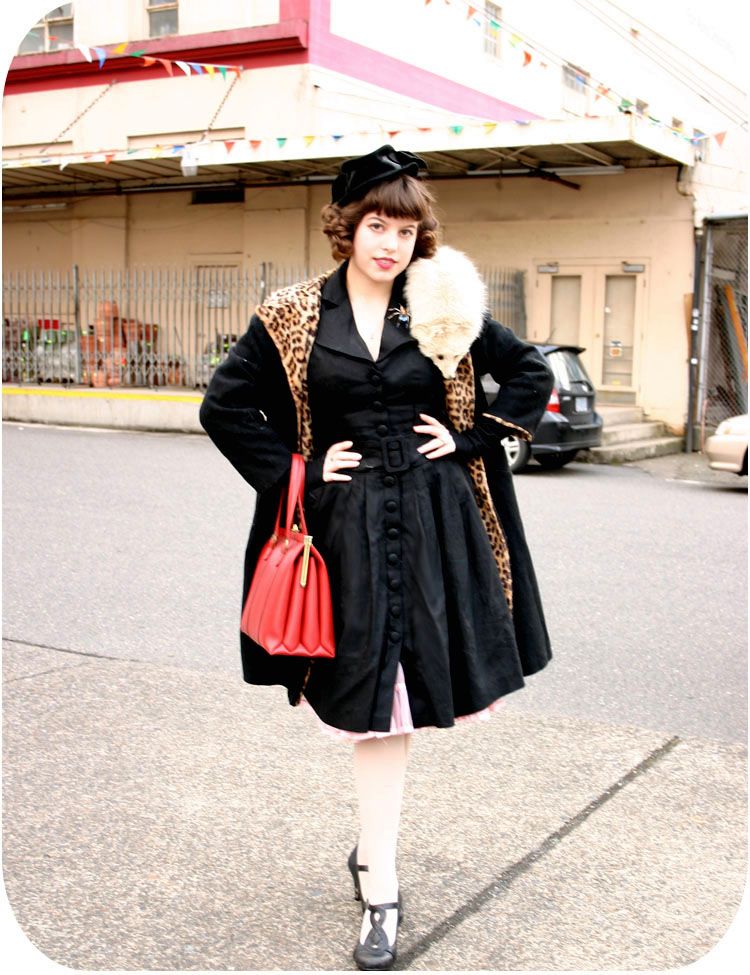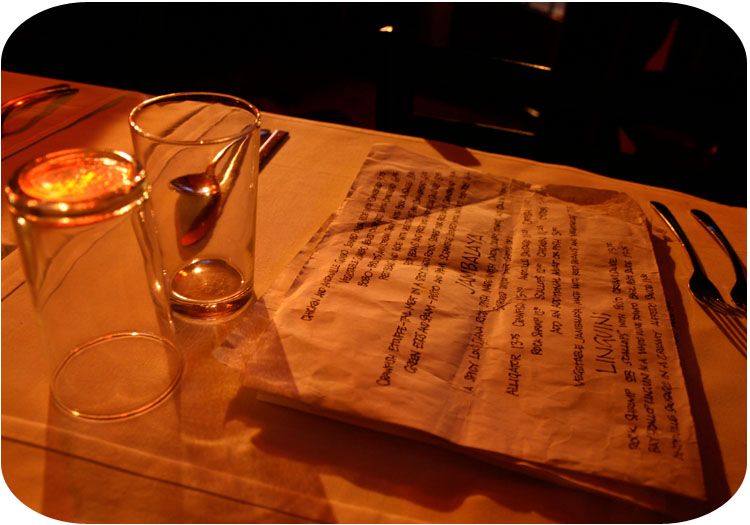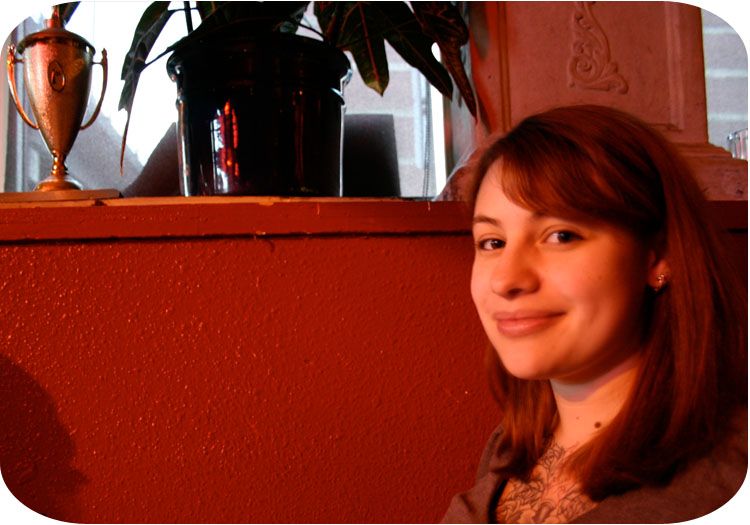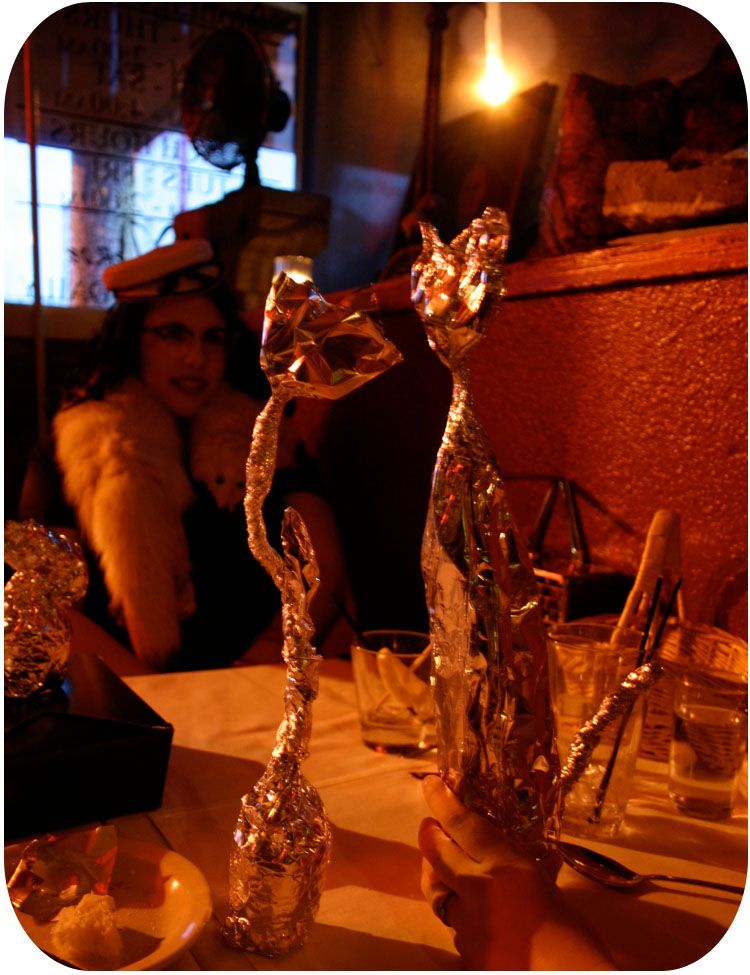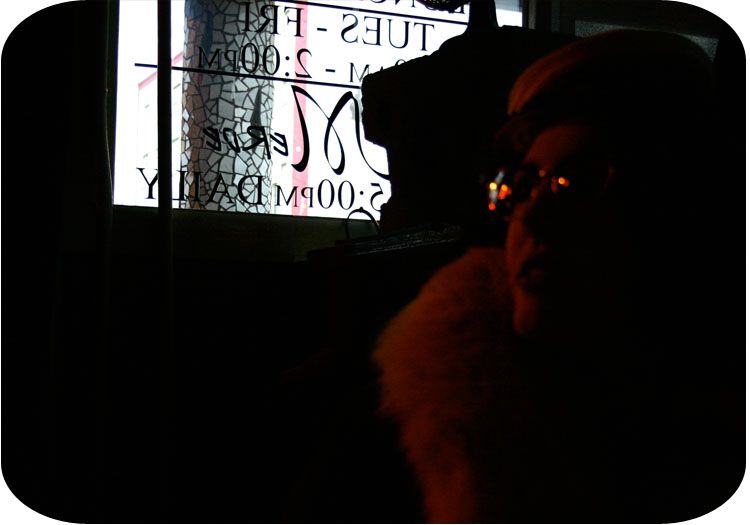 Tonight a few
Fab Gabs
gals went out to dinner at
The Montage
, a delectable cajun style restaurant under the Morrison bridge. I had been there only once before and tried the alligator linguini, and I can officially say I'm not fond of alligator. But this time I got the Spold Mac, a mix of their classic mac and cheese, and the spicy mac and cheese, which has amazing cajun spices mixed in. It was faaaaaaaantastic! Their mac and cheese is so good, we all ordered a bowl!
Besides their yummy food,
The Montage
also is known for creating sculptures out of foil surrounding your leftovers. I made sure and leave a little mac and cheese just to see what I would get. I was made a beautiful rose, Julie got a bunny, and Lulu got a pretty kitty. I also saw a guy walk out the door with a full sized battle axe. I was a bit jealous.
I just got
this dress
from
ModCloth
today, and had planned on wearing it Sunday to a wedding (and still am), but I really couldn't wait to wear it. It's a new favorite. I don't actually have a basic black day dress, but always seem to need/want one. This is perfect. Though I was so excited to wear it, I didn't iron it very well, oops! Hope mom doesn't see.
She will, I'll hear about it tomorrow....
Beach Picnic Dress
-Compliments of
ModCloth
Reversible (yes, reversible) leopard coat-A gift from
My aunt
Purse-
Antique Warehouse
Hat-
Magpie Vintage
Spider brooch-
Urban Eccentric Vintage
Shoes-Gift from brother
Fox-Julie's
First photo by Lulu of
Camera Bandit