And the winner is Lisa! Of
Our Vintage Life
.
Thank you all who entered, it was so much fun to hear what you liked! Everyones tastes are so varied, it's nice to see that all come together in one place :) I'll have many more giveaways in the near future, so stay tuned!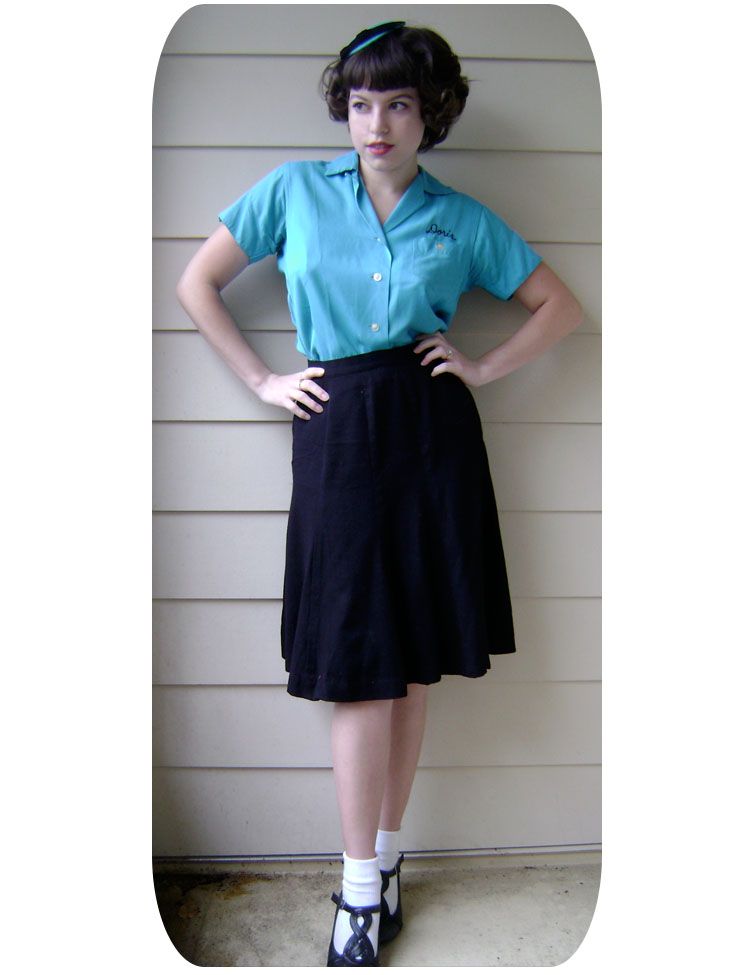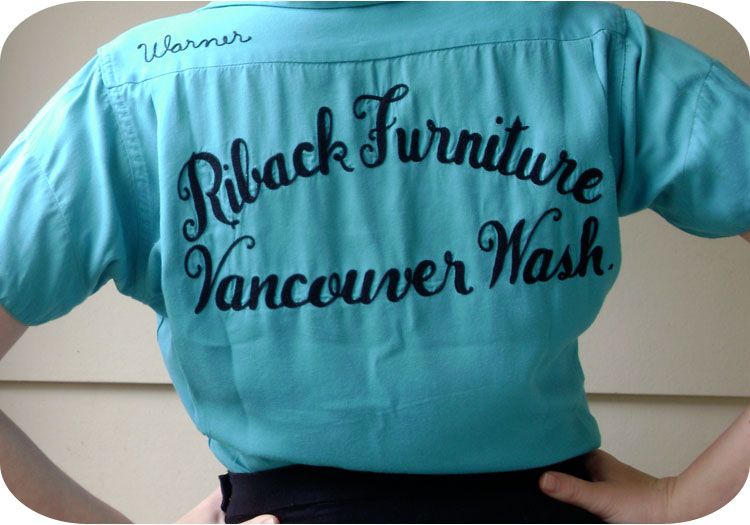 Do you love this bowling shirt? I do, and not just because it's a bowling shirt, and matches my kitchen, and says "Doris". I love it because it has "Vancouver Wash" embroidered on the back. And even though sometimes I have my issues with the fair city, it's still where I was born and raised, and where spend my summers, falls, winters, and springs. And we have some cute little retro buildings downtown, like the original drive up
Burgerville
, which if you've never been, go. Right now. They have seasonal strawberry shortcake. Although there might not be any left, because I may have eaten it all.
1950s bowling shirt-
Urban Eccentric Vintage
Skirt-Can't remember...
Hat-
Not Quite Vintage